Disclosure: The links on this page are "Affiliate Links" and while these are shown at no costs to our viewers, they generate commissions for our website(s)
Showcasing the Love of Literature in Home Decor
---
Interests and hobbies can take many forms, but a love of reading is something that can develop into almost a lifestyle. If you find that you've been bitten by the reading bug to become your own bookworm, details in your life can change to make room for that aspect of your interests. Having extra money can mean a visit to a bookstore or a new book delivered to your Kindle. Spare time might lead to sitting at home with a book you've been waiting to read and a cup a coffee. Bookshelves could become a part of your basic furniture options, and whenever you're in a situation where you'll be waiting a while, it wouldn't be too surprising to note that you brought that Kindle or a book to pass your time.
It's a hobby that can make spotting a fellow fan easy, should you see someone at the doctor's office with a book, but there are other ways to showcase your love of literature. Your home décor, specifically, can be tailored to display your appreciation of reading to anyone who comes into your living quarters. Since we're dealing with a hobby that can prove encompassing, letting it have that influence in your home décor feels fitting, like it's a strong representation of your interests.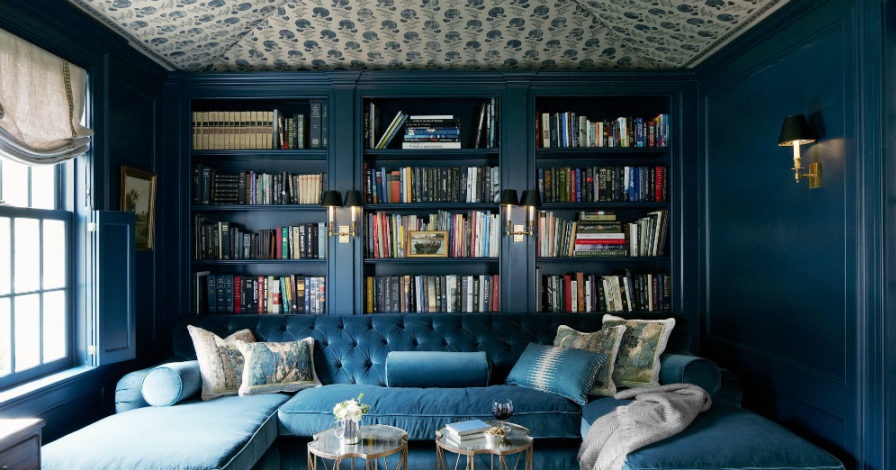 If you find yourself thinking this décor option sounds like a good idea, stick around while we explore how your love your literature can accurately be showcased throughout your home!
The most obvious step in this process is to make sure you have a sufficient number of bookshelves in your house. Not all of us have a library that's dedicated to literature, so we have to be more creative as to where those shelves turn up. The truth, though, is that they can be sensibly placed in just about any room in your home—your bedroom, your living room, your hallway, etc. In fact, I can think of no better way to show that you love your books than to have books in all of these areas, even if the shelving has to be different between rooms.
For your kitchen, for instance, having a small wall shelf would probably be a better decision than using a five-shelf bookcase to display your cookbooks, while your hallway might do better with built-in shelves, should they be an option. That way, you're allowing room to showcase your books, but you're not monopolizing too much of the hallway's space to allow for the method of display. Shelves in other rooms—like your living room and bedroom—can be larger, and which style and size you choose is open to your own preference in regard to what seems right to you. If a small brass shelf looks best, go with that possibility. If a wooden wall shelf works well, choose that one. The important thing is to have books everywhere for others to see—and to be able to reach them whenever the desire to read comes your way.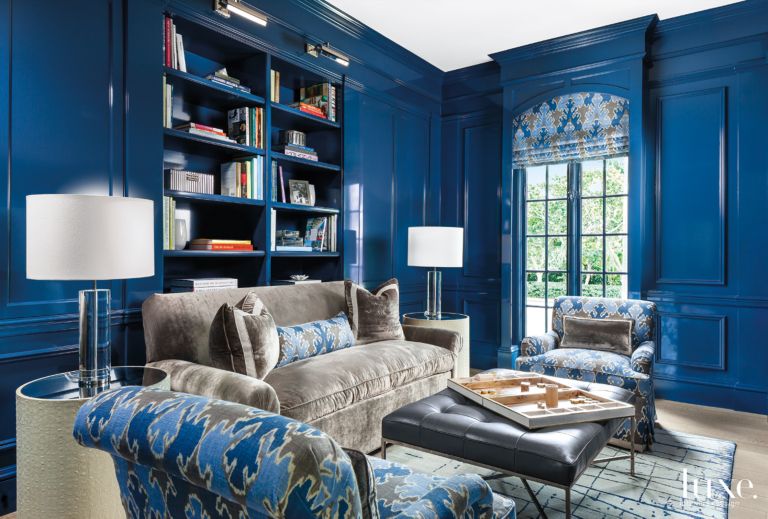 One other possibility for showcasing actual books in the kitchen is to position some in your china cabinet. Whether you're treating the cabinet itself as a bookcase or only adding a couple of stacks in thought-out places, the decision is another method of keeping your books near and on display for that I-love-literature theme. Specifically, you might think of buying some antique copies of your favorite stories since those hint that you had to do more to assemble your book collection than simply go to your local Barnes & Noble. Evidence that you went that extra distance to acquire your books shows a commitment to your hobby that's hard to beat!
Another strategy for your china cabinet is to use trinkets and figurines that resemble characters and settings from your favorite books—like a Rivendell setup on one shelf and a Neverland one on the next. These design decisions can represent not only your general love of reading, but also the specific stories you love. Just think on what details stick out to you from your favorite books, and collect for the china cabinet things that represent those aspects of the tales, such as pirates and mermaids for Neverland.
Beyond ways to showcase your actual books and those figurines, your love of literature could be plain through other décor options. For your walls, think about prints of your favorite book covers, or framed posters that depict scenes of your preferred books. Specifically, take a look at Litographs.com for possibilities since the website has merchandise, like posters, that put the text of the book right over a representation of a scene, which sounds like a book lover's dream. The stories used for these products are various, including The Great Gatsby, The Princess Bride, and Frankenstein , among over one hundred others, so odds are that you can find a book that you like on the website. Just hang a few of these framed posters around your home to display your love of certain books that have a place in your bookworm heart!
In addition to these bigger details, you can look to little things to highlight your love of literature throughout your home. In your living room and bedroom, as examples, keep wooden boxes that are shaped like books to hold things like pens, remote controls, or spare change. You might even think about keeping one of these boxes right by your front door to store things like your mail or keys in so that there's a touch of your book fascination from a guest's early steps into the home. Throws can be tossed over your couch that are book-inspired, and curtains that look like books or bookshelves can be bought to go over your windows. That curtain notion could also find a place in your home in the form of a shower curtain for your bathroom, providing evidence that there's room for your book love in numerous ways for décor.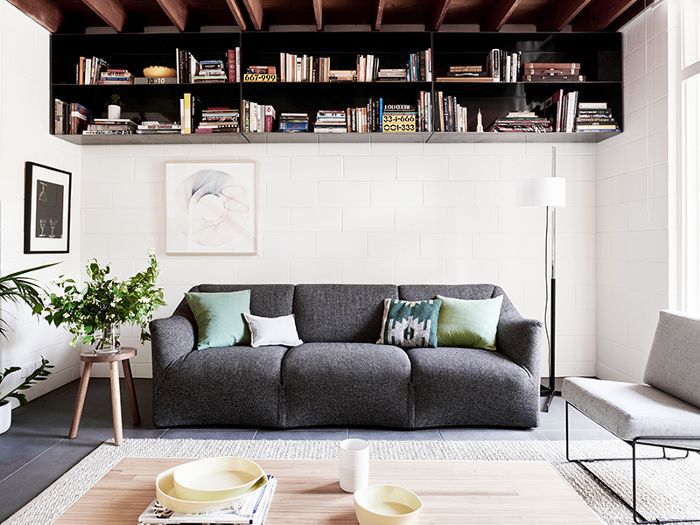 If you have a staircase, then you have yet another means of expressing your literature appreciation since you can buy decals to place on each one that offer book quotes. Again, this is a little touch, but if you choose to partake in the prospect, you could allow any visitor of your home to have a look into a different book with each step they notice or walk over, meaning that your staircase can be its own library of sorts. Every step is a new book to experience, and they're on display through your choice of home décor!
And for the guests who decide to stay and have a cup of coffee, only serve drinks in literature-based coffee mugs and on book-inspired coasters. These features could represent one specific book or a more general appreciation of books overall, but the idea is that because of their decision to sit and have a drink with you, guests are presented with your love of literature through every single sip they take. Once more, this setup is hard to beat because it's a continued reminder of that theme and book adoration through visits.
Should some of those guests be children, like a niece or nephew, having a reading space for them to embrace the world of literature would also be a nice gesture. Not only does this show that you have enough of an interest in reading to mold an area of your home to reflect the concept, but it also reveals that you want to encourage a love of written stories to a younger generation. This is good for that younger generation because they have age-appropriate books at their fingertips in a design that's tailored for them, and it's wonderful to bring your love of literature into focus. If you didn't love books, after all, why would you strive to pass on that love to anyone else?
With these guidelines in mind, from the wooden book box to hold your keys to the book curtains in your bedroom, you could express your interest in reading throughout your home. If your love of literature runs deep, that kind of expression is a great representation of you—so don't overlook it as a theme!