Disclosure: The links on this page are "Affiliate Links" and while these are shown at no costs to our viewers, they generate commissions for our website(s)
Ideas for Over-the-Fireplace Accents
Fireplaces can be charming and lovely without any additional factors, but if you pair them with a great accent above them, the scene escalates in beauty. The key, though, is finding that perfect piece of artwork or décor that completes the vision and heightens the visual. The possibilities can range from intensely personal to casually recreational, but regardless, the right decision for this bit of home décor can bring your room together in just the right way.
If you're looking for tips on what to use to accessorize that space above your fireplace, have a look at six possibilities to add character to your home!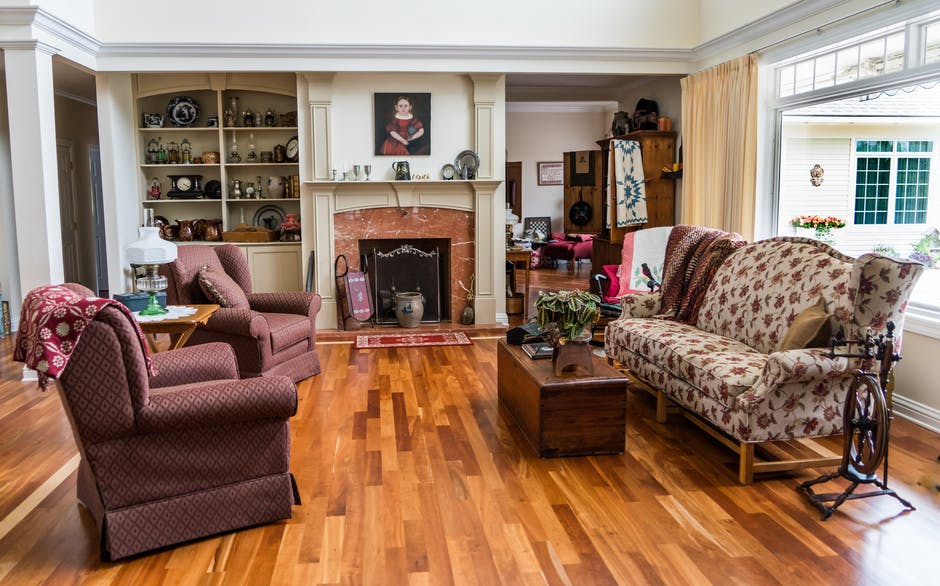 Family Portraits
One thing that you might feel is fitting to showcase near your fireplace is your family, and the most basic way to accomplish this is to hang a portrait or photograph that represents them. Whether it's an image of all of your family together or a more artistic piece that has a different focal point—like joined hands—you can give your home's guests a peek into one of the most important facets in your life. Given that the space is so significant within a room, those guests probably won't have to ask who's in the picture since few others would likely be displayed over your fireplace. If you want simple but meaningful then, go for something that highlights your family for this decorative space.
Children's Art
Going along with this basic line of thought, you can highlight your love of those closest to you in a way that's more creative than hanging a photograph of your family. Specifically, you can display works of art from the kids in your life by hanging them in this focal-point position, or even encouraging those kids to make designs for the area. A bit of paint, for instance, can lead to a series of tiny handprints, ones that can either be placed on a movable surface or right on the wall/fireplace itself. Your children could have a blast tending to this task, and few options could match the heartwarming quality that handprints of your babies, nieces, nephews, etc. would provide.
Holiday and Seasonal Décor
Another idea to use over your fireplace is to consistently keep up with holidays and seasons in displays there. From New Year's all the way to Christmas, you can interchange your décor from month to month for the sake of the season to always stay current with your home's accents. Right now, you could gear up for fall by using a series of colorful leaves and pumpkins, and by December, you can exchange those out for wreaths and lights to represent Christmas. This is a simple notion, but it's a great way to stay up-to-date with your décor in a way that your guests can appreciate.
Classic Art
One of the best ideas for decorating above your fireplace is to choose a work of renowned art, maybe one that has meaning to you. There are many artistic eras, successful artists, and artistic subjects available, so you shouldn't have too much trouble picking one that's a great representation of you as a person, or your room's theme. If you have a floral theme, for instance, a Monet painting would be a great addition, or a love of learning that shows itself through numerous bookshelves can be supported with a copy of School of Athens hanging there. Wildlife, children playing, or even stills of fruit can deliver the right image for your room, and an artistic selection like this is a great conversation starter should someone ask about the work's details. Just make sure you know enough particulars about the piece to hold up your end of the conversation!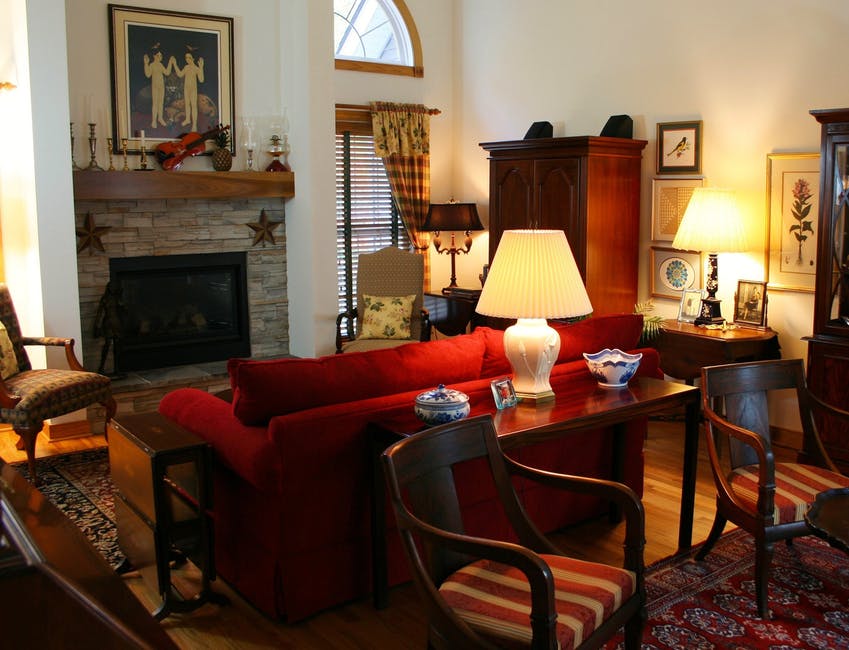 Hobbies
Most likely, you have a hobby, and a great way to express that interest to your home's guests is to give it a display above your fireplace. Examples of this extend to dramatic possibilities—like hanging up a guitar—but they can be scaled back to something much smaller as well, like a comic book collection. If you have a collection of comics that you're proud of, you can assemble them in a rectangular fashion to display on your wall, providing that you have a frame to safely contain them for preservation. Other options include license plates exhibited there, face masks you've painted yourself, or dreamcatchers you've collected over the years. Whatever your primary hobby is, find a way to reveal it above your fireplace, and you'll have a personal over-the-fireplace accent. 
Chalkboard
This option might seem bizarre, but don't write it off! Not only can you use a chalkboard to keep track of your goings on, you can also add in notes and quotes that you find inspiring for any given time. Let's say you have a job interview on the 22 nd , and you need to run errands before you get there. On your chalkboard, you can remind yourself of the appointment and all the errands you need to run, then add in a quote about tackling obstacles to give you a motivating boost. Whether your fireplace is in your bedroom or living room with this strategy, you have a well-placed reminder of your itinerary and a drop of encouragement to help you manage the chaos, and the next day, you can erase those ideas and start new. It's organized, inspirational, and capable of changing on a whim.
Mirror
Even if there's no practical use for a mirror above your fireplace—it's doubtful that someone will fix their hair every morning while standing in the living room—the right mirror can still add a look of elegance to a room, with different flairs. In fact, a basic geometric mirror can bring a series of atmospheres to that focal point of the room just by choosing the right color. A white rectangular mirror can look classic, whereas a lime green looks trendy and energetic—and we haven't even moved away from those basic geometric shapes! For something with more character, you might think of finding one with Greek textures or an antique finish to make your room look cultured and sophisticated, or polished and glass-like for a chic appearance. You might add similarly-fashioned candles to the scene to bring the look to a fuller level. Believe it or not, something as simple as a mirror can do wonders to create the right vibes in your living areas, particularly when paired with the right accessories!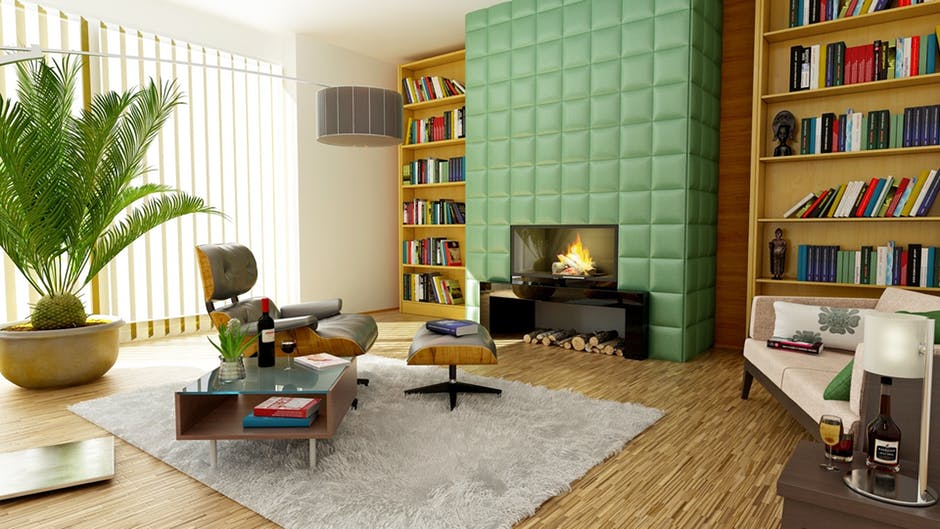 Books
Just imagine sitting in a chair in your living room with a cup of hot coffee beside you and a blanket draped over you as you settle in to read the latest book by your favorite author. If you're a reader, it's a wonderful visual (not to mention something to add to your to-do list!), so it makes sense to add an accent that not only addresses your love of books, but makes this visual more easily become a reality. Certainly, you won't be able to have hundreds of books above your fireplace (unless you're like cartoon-Belle and cartoon-Beast gives you a crazy-awesome library), but you can interchange the books as times goes by to always make sure that you have your most urgent reading material within reach. If you're on a Harry Potter kick, for instance, have the whole series displaced on a shelf. This adds a conversation element to the books because people can know, just by glancing, what your reading focus is to strike up a discussion, and it can make so once you're finished with The Sorcerer's Stone , you can snatch The Chamber of Secrets from the waiting set. You can also employ this same method to showcase movies or music to strike up similar conversations and access those items just as easily. 
Plants
And, when in doubt, showcase some plants on your fireplace mantle. This can be done by choosing a lovely display of artificial flowers, selecting artwork with floral designs, or even displaying plants that you're growing yourself. Remember as well that these plants don't have to be as obvious as flowers either! You can use a cactus for a great conversation-starter, and to add a bit of stand-out character to the scene.
No Matter Your Choice…
The idea is to find something that's worthy of being the focal point above your fireplace to create an overall vision that's stunning, and the right decision can lead to a great conversation piece or representation of your likes. Take your time to find just the right piece, then sit back and enjoy the visual!