Disclosure: The links on this page are "Affiliate Links" and while these are shown at no costs to our viewers, they generate commissions for our website(s)
Choosing the Right Quilt for Your Living Room
Sometimes, the simples of accents can create the exact thing you're going for in any room, like the right lamp or the perfect painting hanging above your couch. While these details might seem trivial, they should merit their own levels of consideration if you want to make your rooms embody specific atmospheres.
One of those smaller factors rests in using a simple throw quilt in your living room, one that you can leave draped over your couch until a bit of a chill comes to the air. Then you can toss the quilt across your lap while you watch a favorite movie with family and friends, settled in for a quiet night in good company.
Believe it or not, there are plenty of quilt styles to choose from, and each can have a different effect on the setting they're a part of. For that reason, know your styles and possibilities before deciding on a quilt for your living room so that you add the perfect one to your home's décor.
To start, here are six quilt types to consider!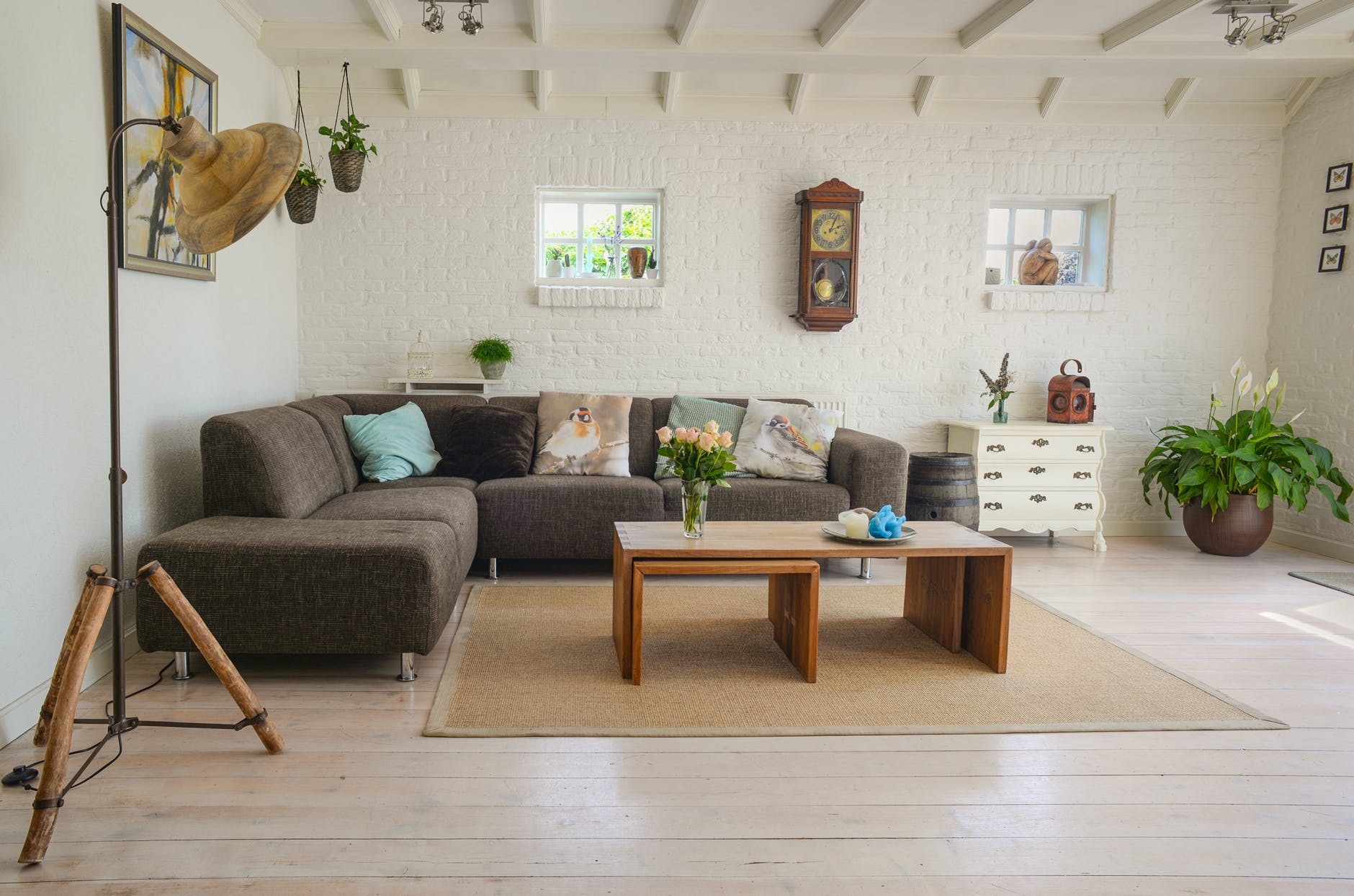 Scrap Quilts
Scrap quilts are great options if you're planning on making your own quilt since the idea behind them is to use what's handy for fabric. If you go through your closet and find that you have a bag full of clothes that you're finished with, you officially have a bag full of clothes that you can use for fabric in your scrap quilt. You can even use fabric that's not in good enough shape to give away or sell by cutting around rips and stains, and only keeping the bits of material that look nice enough for use.
These quilts are great options, then, if you're sewing your own, but they can also be the right choice if you're planning on buying one from a retailer. The reason is because they have such a rustic feel about them since they're connected with reused materials. It feels like there's history behind a scrap quilt, and that creates a method of making any visitor feel like they're already at home and belong, like you've extended a piece of your home's history out to them for their comfort.
Art Quilts
If you want an accent that says something more elaborate than comfort and history, you might think of choosing an art quilt. Now, this is admittedly a vague term since "art" can be relative. What's art to one person might be trash to another. Essentially, though, what it means for this post is that the quilt has something designed on it, like applique work or hand-drawn items, in addition to fabric pieces.
There's really no end to the possibilities for this type of quilt—which means that it can be a reasonable choice no matter what theme you're going for. If you want a sunny living room, choose a quilt with a sunny scene. If you want fantasy elements in the area, you could pick a quilt with scenes of pixies or dragons. Overall, if you can think it, it can be on an art quilt—you just have to find the right quilt or make it.
As a side benefit, these quilts can come with a great amount of sentimentality should the person who made the quilt be someone who's close to you. That quilt Grandma decorated by hand? You can use it for a sentimental, artful accent!
Patchwork Quilts
Going back to the notion of making these items yourself, there are few quilt styles that are as easy to handle as your basic patchwork quilt if all of your blocks are individual pieces of fabric. With the right measurements and careful sewing, you could finish a patchwork quilt in a relatively short time because so little needs to be done to each one-fabric block. If you're making one by hand or machine, this is definitely a good option to consider.
Manufactured patchwork quilts can also provide beautiful accessories, though, and the only thing to keep in mind regarding limitations for them is to remember that you don't need something as hefty as a comforter for living room use. This is mentioned only because patchwork designs so often make their way into bedding supplies, and it would be fairly easy to choose something too thick to be sensible for a living room accent.
Other than keeping this idea of thin padding within the quilt in mind, you're free to explore whatever theme or color scheme you think is fitting, all with a simple and straightforward patchwork pattern. That ease of arrangement could spill over into the atmosphere so that the relaxed technique helps to build a relaxed environment for a simple—but lovely—night in.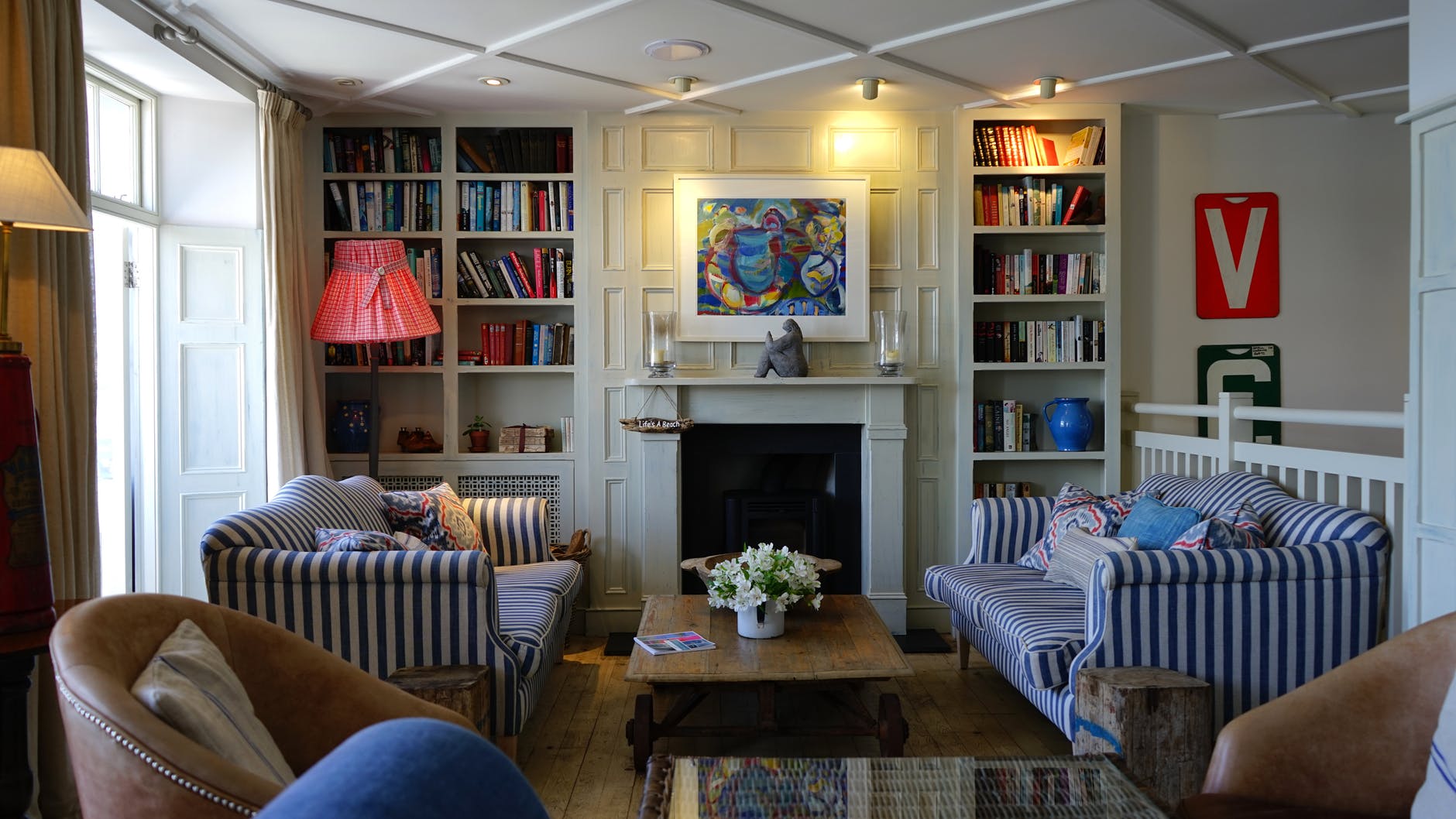 Memory Quilts
Earlier, the idea of sentimentality was referenced for art quilts, but there's no quilt built for sentimentality like a memory quilt. These can be simple patchwork-like projects constructed from materials that mean something to you. As your children grow, as an example, you can use their outgrown clothing to construct one of these quilts, or you can wrap up your college experience by making a quilt from all of the band t-shirts you gained through your time spent at concerts.
If you're not quilt-savvy, you can have these custom-made, or you can find something online that showcases a memory-quilt quality with fabrics that don't have the same sentimental value of ones that have been a part of your life. Still, they can bring the appearance of emotion and value into your living room décor to help build an environment that tells your guests that even the small moments you share with them can matter. For that touch of importance for life's passing moments, go with a memory quilt!
Primitive Quilts
If you're going for a rustic or Southern detail in your living room, you can't necessarily go wrong with a primitive quilt that uses farm-friendly colors and simplistic shapes to bring a down-home and down-to-earth quality. The easy designs and colors are so uncomplicated, and that's the perfect representation to toss across your couch when you want your home's guests to feel relaxed and welcome.
These are such popular quilts that you probably won't have trouble finding the perfect one to match your room's décor, and whatever choice you make under this "primitive" category will provide a soothing element to add a settled character to your living area.
Holiday Quilts
When the holidays roll around, decking your halls can be a big deal. As it turns out, though, decking your living room can be an even bigger deal, so it makes sense that the biggest piece of furniture in your living room gets the decorative treatment!
Whatever holiday you're meaning to highlight in your room—Halloween, Christmas, Valentine's Day…—the right throw quilt can let your guests know as soon as they spot it what day of the year has your attention.
Better still, with so many holidays on the calendar, you could pick a holiday per season or month and have designed quilts for each. In January, break out the Valentine's quilt. After Valentine's Day, move on to Easter, and so on. You could have a year-round holiday celebration for guests to dive into just by sitting on the couch and watching television with you!
Overall
Whatever theme you're going for in your living room, choosing the right quilt to use as a throw can accentuate that notion and help to establish the atmosphere you're going for. While it's a small decision as compared to paint choices and furniture options, don't underestimate the success of a rightfully selected quilt!